The Hot Air Balloon Festival in Hanoi
Taking advantage of a large and green space of the Green Urban area of Southeast Asia, Ecopark will organize the hot air balloon festival in order to that tourists are able to admire wonderful natural landscapes and behold colorful hot air balloons during three days from the 30th of April to the 2ndof May.
Relate: dalat is such a city of love with so many romantic scenes.
Technically, tourists can find safe and sound in the air hot balloons with 3 big strands, tensile strength above 300 kg / wire and a professional team of pilots with international certificate.
Relate: When come to visit Vietnam. So see more: best time to visit vietnam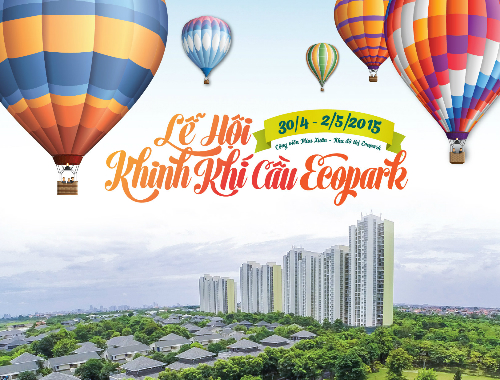 The Hot Air Balloon Festival Is Coming In Ecopark Hanoi
The hot air balloons only fly from 6:30 am to 9 am and from 3 pm to 6:30 pm. It is the favorable climate condition, temperature and pressure to operate hot air balloons in safe way. At that time, the sunlight is not intensive; hence, tourists can behold the endless space.
Relate: the scenic beauty of sa pa spectacular land is full of dreamy
Taking part in the hot air balloon festival, tourists will have chances to experience the hover feeling on the sky with hot air balloons and witness amazing performances. The program is expected to bring tourists new experiences when hovering in the air on balloon at the height of 40- 50 meters as international standard.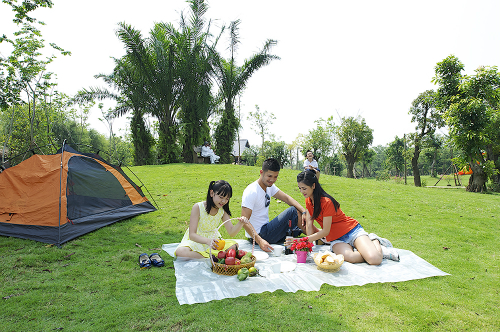 With the strength of green and large space, a lot of families are able to visit and go for picnic here.
Apart from experiencing on the hot air balloons, families with children can join in painting contest with the theme the hot air balloon festival or fold paper aircrafts to receive attractive gifts.
Not only activities of the hot air balloon festival, from the 28th of April to 3rd of May, Ecopark also organizes entertainment and cuisine activities in Summer park and Pho Truc walking street.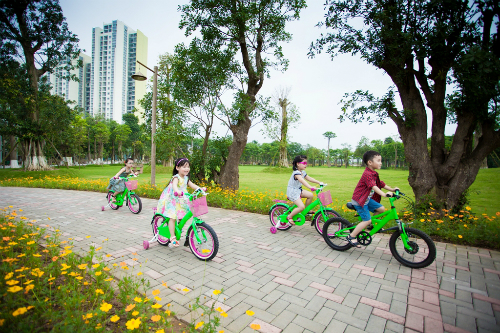 Children feel free to play in green parks here.
Tourists can enjoy outdoor BBQ party or visit markets there to taste delicious and new food as well as buy specialties of three parts of the country. In addition, tourists are able to camp, party with friends, play folk games, magic performances, etc.
Share This Post: