The Super HotPot of Vietnam in Hanoi
This is an opportunity for more than 300 professional chefs and thousands of ha noi vietnam people to discover secrets of delicious hotpot.
"Super hot pot in Vietnam" will head to Northern vietnamto honor the Vietnam hotpot as well as and the secrets of delicious hotpot. The event is organized by Unilever Food Solutions from 2 pm to 5pm on December 18, at the Giang Vo Exhibition Centre (148 Giang Vo Street, Ba Dinh District, Hanoi).
Related: Where go to in Vietnam. So see more: places to visit in vietnam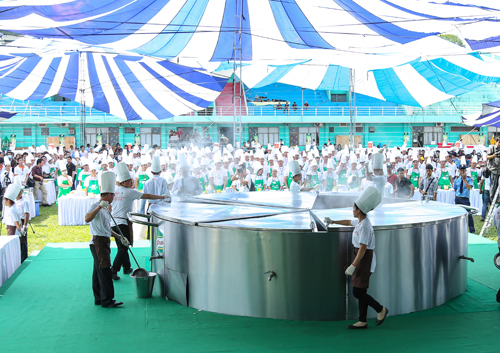 300 chefs and guests in Hanoi will see firsthand the Super Hotpot of Vietnam.
Moreover, the secrets of cooking delicious soup broth will be revealed by a celebrity chef Pham Tuan Hai and comedian Tran Thanh to conquer the taste of Hanoi people.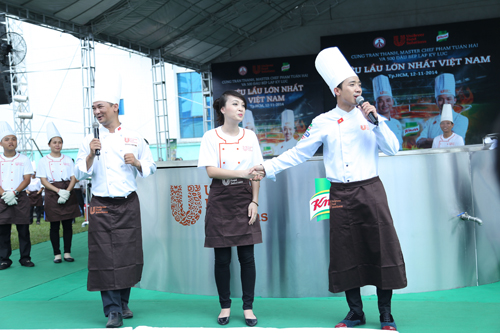 The celebrity chef Pham Tuan Hai and comedian Tran Thanh continue to accompany the event.
In cold weather of winter, gathering around a steaming and delicious hotpot will bring more fun for everyone. It may be the reason why Hotpot is increasingly popular in the North.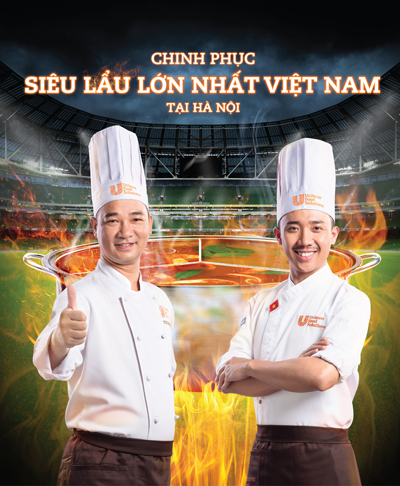 Appearing first time on November 12 in the event "Super biggest Hotpot of Vietnam" in Ho Chi Minh City, the super hot pot has brought many surprises for Ho Chi Minh people because of its record sizes.
Share This Post: