The Beauty on The Street in Hanoi
Situated between West Lake and Truc Bach Lake, Thanh Nien road has long been a dating place of in-love couples to behold sunset on the windy West lake shore. Com to hanoi in autumn is the best time to visit vietnam
Related: the hanoi opera house  stands as the architectural, cultural and political symbol of the 1000 year old Capital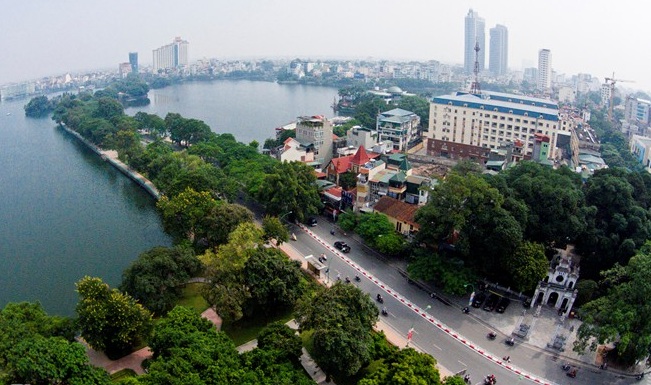 Originally, Thanh Nien road was a dam built in 17 century to raise fish in Truc Bach lake. Formerly, it was called "Co Ngu". The road has the length of near 1 kilometer, starting from Yen Phu slope to three- intersection Quan Thanh- Thuy Khue.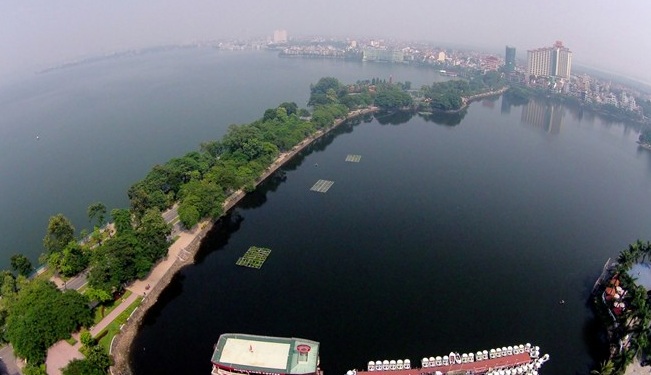 The most unique road is located between West Lake and Truc Bach lake- two famous lakes in Hanoi. Viewed from high, Thanh Nien road like a bridge covered with green trees.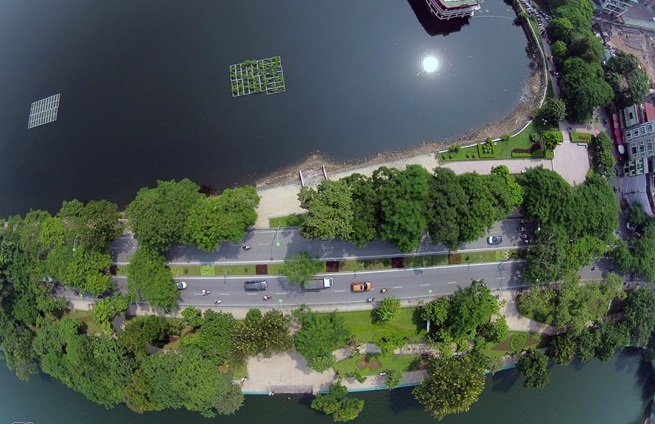 In period 1957- 1959, after capital youths contributed to build Co Nhu road and some other works. President Ho Chi Minh suggested changing Co Ngu road into Thanh Nien road (Youth Road) to recognize and cheer the youth on their contribution.
Related: If you wanna travel to Vetnam but don't know anythings about Vietnam travel, you can look at in this topic to see things to do in vietnam. It's really useful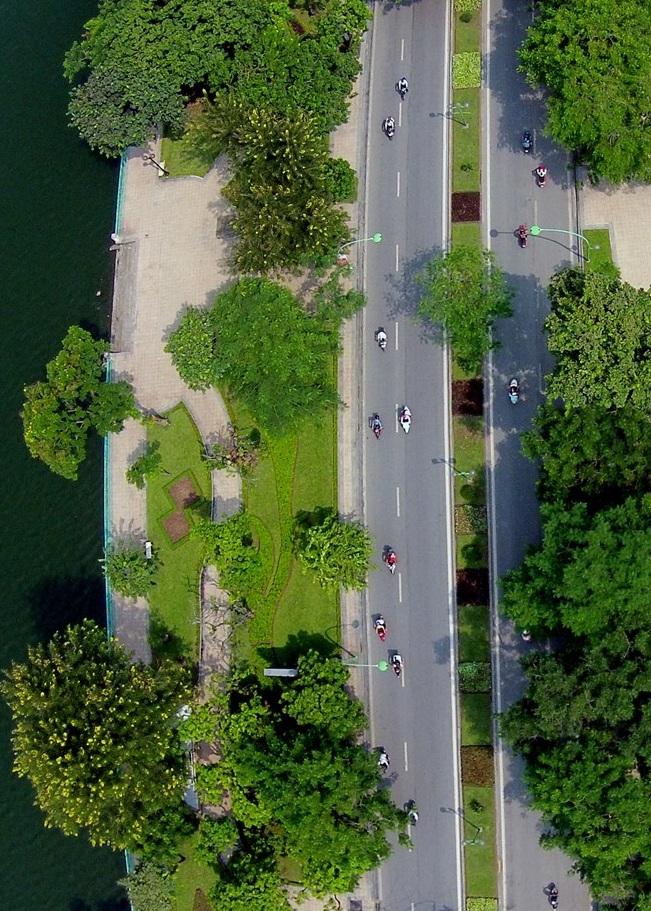 Thanh Nien road becomes one of most beautiful road in the capital with nice road, airy sidewalk, and rows of evergreen trees.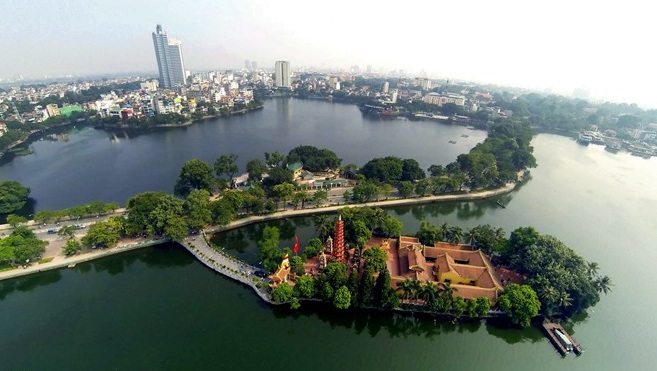 Along Thanh Nien road has Tran Quoc pagoda- the most ancient pagoda in Hanoi that was built under the reign of king Ly Nam De (541-547) with original name "Khai Quoc". Under king Le Than Tong (1619- 1643), residents in two villages: Yen Phu and Yen Quang built Co Ngu dam to separate West lake, by the way built a road leading to the pagoda.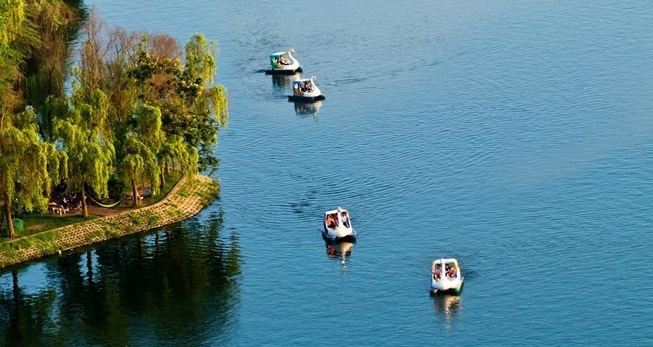 Giant ducks carrying in-love couples on West lake make this area become more romantic on every sunset afternoon.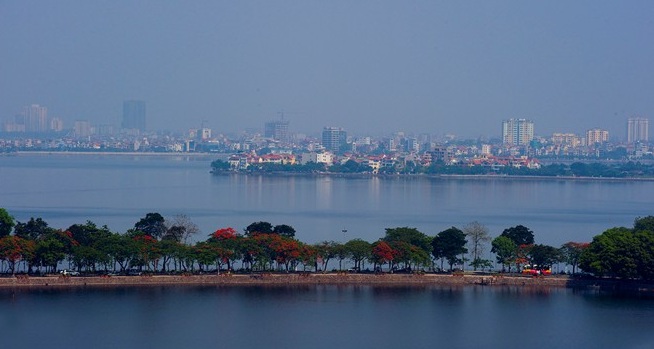 A vast surface together gentle afternoon sunlight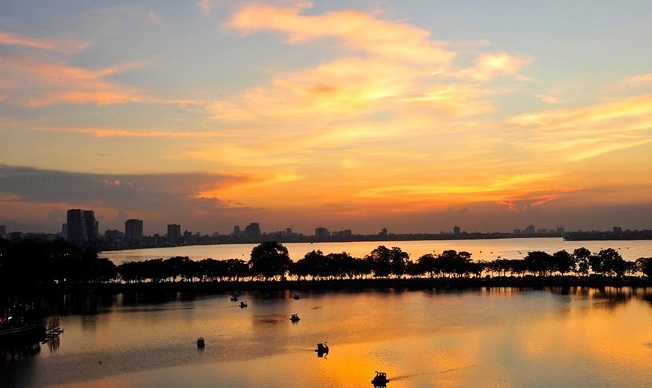 In sultry summer evenings, under a roadway and two sidewalks are crowded with people who come for fresh air. On cold winter days, there are many people inside hot tea here. And this is also a dating place for in-love couples.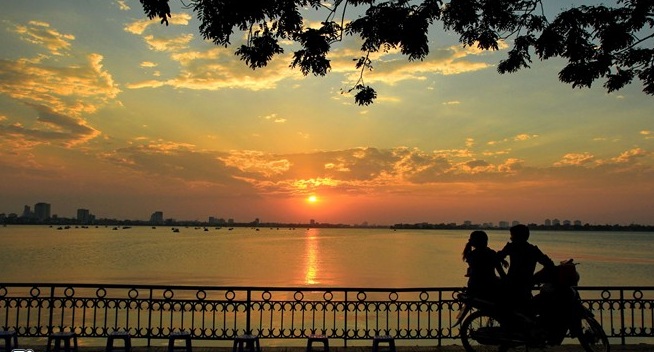 Thanh Nien road therefore is considered the most romantic road in Hanoi and usually called "Love road".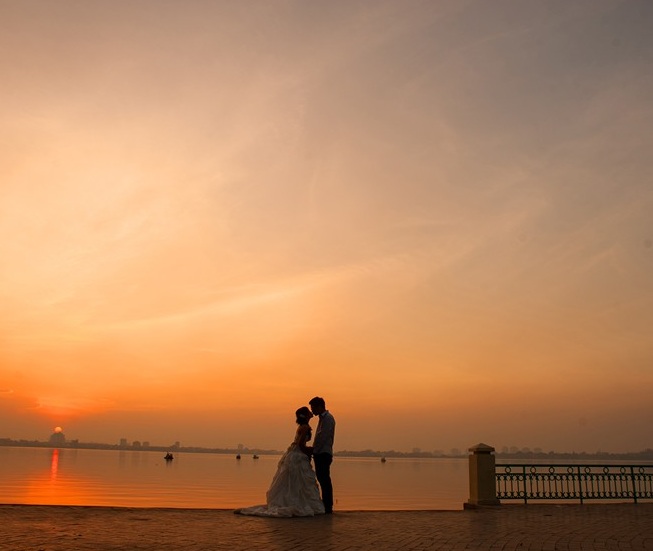 The love road before and after sunset on an autumn day
Share This Post: